MILGARD WINDOWS Link to Milgard Website
Our most popular brand of replacement windows for homes of savvy homeowners.
Milgard is the best brand of windows for homes. Chose from Vinyl, Wood or Fiberglass windows and patio doors in 15 colors. By far the best warranty of any window brand.
Milgard Essence is the top of the line replacement window for homes. The Essence is Milgard's most revolutionary window since their first retrofit replacement house window. Milgard Essence is a wood window for homes with a powder coat fiberglass exterior.
Milgard has the best warranty of any major window brand.
No maintenance
Energy Efficient dual pane. Energy Star rated
Milgard windows are custom sized by advanced computerized machinery. This means Milgard can make windows to fit right and install in less time.
Milgard Essence is the smoothest sliding window.
Milgard Woodclad is a fiberglass window for homes with vertical grain fir on the interior. Vertical grain fir is an expensive wood and stains nice. The fiberglass exterior is weather proof and maintenance free. The Woodclad Windows work very well, are very easy to open and close. The locking mechanism is very easy to use and secure.
Jeld-Wen Jeldwen Fiberglass high end front doors for homes.
Fiberglass that looks just like high quality wood. Popular choice for upscale homes with exposure to the sun and rain.
BGW FIBERGLASS Great look, 30" fiberglass doors available. 5 foot double front doors, 5 foot door and sidelites. 6' double or with sides. All fiberglass doors pictured are available in 2' 6" and 3 foot.
BGW has a nice pre hung Mahogany fiberglass door that we have on display at our shop.
Plastpro fiberglass entry doors for homes.
Plastpro CATALOG of front doors and french doors. Reqquires Flash Player.
ThermaTru has a large section of fiberglass doors for your home. Therma-Tru has a few fiberglass doors up to 42" and a good selection of 30" doors. ThermaTru has the largest selection of fiberglass doors and is one of the best known brands.
AAW inc (very unique) for homes,
Most popular, largest selection of doors.
Art Glass: (High End) My favorite, these are hand crafted in Ventura California.
Jeld-Wen IWP (High end) wooden doors for homes
Jeld wen Doors in wood are often available in fiberglass and visa versa.
caoba DOORS
High-end doors, lots of rustic doors. "dungeon doors"
Affinity Doors The Ultimate in Custom carved doors!

BGW Not a large selection but the doors are very popular. They look great on a house and are well priced.
Simpson traditional house doors. Craftsman style doors for the front of your home, French doors for the patio or anywhere you want a view. They have traditional styles from simple laundry room doors, interior doors to leaded glass entry doors.
Glass types for home doors and windows
ODL Glass for doors
Emtek Handle sets for homes
Handles for Milgard Essence and Milgard Woodclad french doors.
DP Door
(909) 989-1477

Replacement Windows Pictures of jobs we've done in homes like yours with wood, fiberglass and vinyl replacement windows and patio doors. The pictures of windows in homes are in our service area of Rancho Cucamonga, Claremont, Upland, Diamond bar, The beach, desert and mountains, From Palm Springs to Los Angeles, San Clemente to the high desert. We have special replacement windows just for the Big Bear, Arrowhead area and of course Mount Baldy.


Milgard Tuscany is the standard in replacement Windows, great look backed by a great warranty..
Milgard Style line More glass, lower price Milgard Quality
Arrowhead and Big Bear Windows for cabins. Cabins in our local mountains often need a soft wood interior and a weather proof exterior. Milgard Essence is the high-tech energy efficient window that has the warm look of natural wood. Wooden windows are no longer hard to open or maintain. Milgard Essence works better then any vinyl or wood window while having the aesthetics of a old fashion wooden window.
Available in Double Hung, Casement, Awning, Picture and horizontal gliding.
The inside has a option of stain grade wood, either pine or Douglas fir.
The outside of the Essence Window is a fiberglass with a baked on powder-coat that is harder then paint (and looks better too).
There are 15 colors for the exterior of the Essence window. The inside can be stained or painted any color.
Fiberglass French Doors
Milgard French Door Essence
Wood Interior fiberglass exterior. Milgard Essence French Door
Plastpro fiberglass french doors
Plastpro is a very popular way to have a paintable fiberglass door.
Fiberglass one lite french doors with blinds in the glass
Give your home privacy when you want it, light when you need it. (good prices, high quality)
DoorMerica interior doors with glass, pantry, laundry room, kitchen and more for in your home.
JELD-WENfor bedroom doors, closet doors and hallways.
http://www.jeld-wen.com/catalog/interior_doors
Wardrobe Doors Mirrored
Contractor's Wardrobe
Hylite Acrylic Block (glass block look)
http://www.aintegrity.com/
Great for Brown Windows

Superior Replacement Windows and Patio Doors for homes Very good prices, good selection of decorative glass, Has best price on budget sliding glass doors.
General Window Info: low e,

Tints, Dual Pane, Energy saving,

General prices, Cost savings.
Superior Building Products
High quality screen doors, standard and Unusual Security door styles

For Burglar Resistant window and doors please call us at DP Door 909 625-6000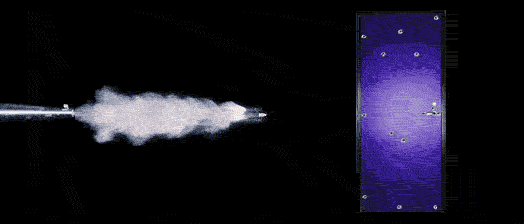 These doors are often call Bullet Proof but no door or window is bullet proof. We also have burglar resistant (called burglar proof) windows.