Solar Power for Electricity
This page is under construction.
How it works and saves the environment.
How much does solar power electricity cost and how much will solar energy electricity save me?
More questions:
Who are the solar system installers?
Solar panel brands, how good are the warranties?
What are the risks and rewards, is it a good investment (honest answer)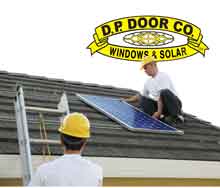 Prices have come down on Solar Energy Electricity.
You can now get started with a completely installed solar power electricity system From DP Energy Store Inc. for well under the original price of $20,000.
DP Energy Store will install a complete solar power system for
Call 909 625-6000 for more information.