Milgard Essence Wood Window

on display at D.P. Door Company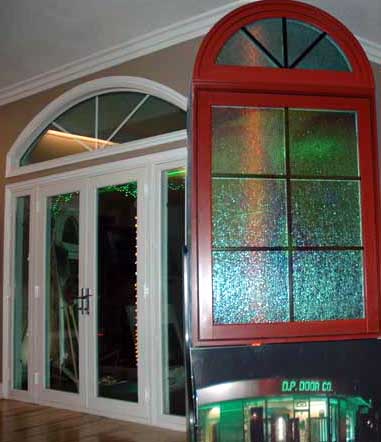 This is the ultimate wood window. It has all of the charm of wood with the technology to make it energy efficient and durable. The exterior is a powered coated fiberglass (guaranteed for life).
Milgard Windows has selected only a few dealers to carry this high-end window. There are dozens of dealers to pick from and I am honored that they picked DP Door Company.
This window is shown with Azurite (aqua green) glass over Rain Glass.
Our Claremont showroom has colorful LED lights which exaggerates the green color. There are 15 colors available, this is the Cinnamon on the window sash and frame, the grid color is Black Bean.
Milgard Essence Colors: Cinnamon Exterior, Black Bean grid.
This is the vertical grain fir interior option. Milgard Essence also has pine and prime pine options.
The hardware color is oil rub option.
Although it is more expensive vertical grain fir is the most versatile of wood grains, it can be stained to match oak, mahogany or many other woods.
I unveiled this wooden window at the Claremont Village Venture. I have rarely seen such a response for a new product. This award winning new wood window had people stopping to look and touch. I was very surprised, we have been selling windows for decades and never had people go out of their way to feel the finish of a window.
Gallery: Doors & French Doors
Gallery: Windows and Sliding Glass Doors in homes