Who are we? D.P. door Company of Claremont and Rancho Cucamonga, started in Upland California in the late 1970's. It was a garage based company that advertised in the Penny saver. It has grown to be a well respected business of the community. They contribute to the local organizations and pay for 6 miles of litter clean up through the adopt a highway program in Claremont, Upland and Rancho Cucamonga. They also are active in recycling and energy conservation. The owner grew up and went to school in Claremont, then Upland and stills lives in the area. The installers are the heart of the company and are the best in the area. Terry who runs the Rancho Cucamonga store is well respected in the industry and as a Boy Scott Scout Master is a natural leader. Shirley use to work for Upland Lumber and sold doors and windows to grumpy contractors and is a natural at customer service. Frank Pupo, the head carpenter, Brent Collette and Mike Rodriguez are all naturally meticulous. Frank builds guitars and restores violins for a hobby, Brent is a natural and is always the best at what ever he does, Mike is meticulous and consistent.

The recession is the true test of our merit. We actually expanded and increased sales last year with almost no advertising. Word of mouth from the community is the best testimony.
DP Door Co. has been in business since 1977.
The owner is a Finish Carpenter, The General Manager is a Finish Carpenter and is certified by Milgard, The Production Manager is a Finish Carpenter/ Master Craftsman. Our head Carpenter is a Finish Carpenter and is certified by Milgard. All installers are on the payroll, average length of employment with us is 10 years or more.

The Cucamonga store opened in 1991, It is our main showroom and is open 9 go 5 during the week and 10:30 to 2:30 on Saturday.
it is closed on major holidays.
The Claremont store opened in 1994
We moved the Claremont store to "The Village" in 2009. On the corner of 4th street and Indian Hill. That is my office and since I am the only one that works that store it is closed when I'm out on appointments.
In 2007 we got our huge beautiful show room and moved all the smaller showrooms, warehouse, workshop and storage into it.
We service Pasadena to Beaumont and south to the beach. Although most of our work is in Claremont, Upland, and Alta Loma. We do roughly 1000 jobs a year and most were referred customers. It is very likely that we have done several jobs in your neighborhood.

NEWS AND AWARDS
Our SERVICE AREA:
Brent bought a nice home in the great family community of Beaumont California, all though it is a long commute to our main store in Rancho Cucamonga it opens up a segment of business to the Palm Springs area. Now doing jobs form Glendora to La Quinta is no problem. We do jobs from the beach to the desert to the mountains for customers that are comfortable with us and know of our reputation.
We have workman's compensation insurance on all our employees.
This is rare these days but has never been more important. Just like me you are responsible for anyone you hire from the time they start doing work for you until they are done and back to there port of call (if you will). If some one goes to pick up materials for your job they are your responsibility, not just the time at your home. Workman's comp is not cheap but paying for a permanent injury could cost more then you make in a lifetime. When you hirer DP Door you are hiring us and we are responsible for the employees (unless you hit them with a stick or something like that).
All work is done by our own employees except some construction work and all painting.
License Board web site@ http://www2.cslb.ca.gov. .
Using DP Door's Installers;
Pros:
Your installers will be one that helped DP Door win the Daily Bulletin Readers' Choice Award. "The Best in the Inland Empire".
Even the best carpenters can make mistakes. If a DP Door installer mess up DP Door fixes it, even if they have to replace an entire house of windows or door systems.
DP Door installers are on the DP Door payroll and covered by Workman's Compensation Insurance. From the time they load the materials on the company trucks, to the time they finish disposing of your old materials, DP Door is responsible for work related injures, not you.
.
Cons:
You can find people to work cheaper.
Conclusion:
A cheaper installer does not necessarily save you money.
FAQ top of page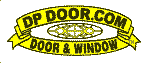 Home Page Entry Doors Pictures French Doors Window Pictures How we Install Windows
It's all a matter of preference.
A wood double hung, casement and picture window are the classic windows. With the new clad materials (vinyl, aluminum, or fiberglass) on the exterior, the maintenance on wood windows is greatly reduced. The inside can still be stained or painted. The bad side is they are the most expensive windows. As a replacement window they are difficult to install, which means more labor cost. An average clad wood replacement window is over $1300 before stain or paint, while the average aluminum or vinyl is around $650 complete. FAQ top
Aluminum is the thinnest frame, it usually cost less then vinyl, It doesn't insulate as well as the wood or vinyl, the joints are not welded.
What I tell my customers is that in an actual house (as opposed to a test box) the aluminum will work 8 times better than their old windows and the vinyl will work 11 times better. Basically what I'm trying to emphasis is that the high quality aluminum windows are nothing like the 1970's track house builders' series windows. Over all I prefer the look, feel and performance of the Vinyl or Fiberglass window but there are times aluminum can be used. FAQ top
Vinyl is the standard for replacement windows. The vinyl used is not the lawn chair vinyl, the advances in technology has yielded a very durable long lasting material. I have Milgard Vinyl windows on my house that are over 15 years old, they look as good as ever.
The vinyl is similar in looks to a nice wood window. When I first saw a vinyl window at a trade show I asked the vender who the great painter was that painted this wood window.

The big guys make their own Vinyl Extrusions. The other guys often use imported vinyl extrusions, several companies will put their name on it. They tell you theirs is better then the next guy even though they are the same extrusions.
Milgard and other big companies make their own, I have been to one of their factories, they make their own. They have two huge plants just in the L.A. San Bernardino area and many more through out the west.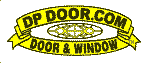 Home Page Entry Doors Pictures French Doors Window Pictures How we Install Windows
FIBERGLASS DOORS:
As a rule if your door gets more than an hour and a half of direct sunlight I recommend using fiberglass doors. If it gets less then that, I usually recommend using wood doors.
We sell a lot of fiberglass french doors since french doors and patio doors are usually not well protected from the sun and rain.
Front doors on newer homes also can have that problem.
On older homes the front door is usually well protected and we use wood. The wood has advantages in that generally the finish dose not scratch as easy.
Which cost more? Our least expensive door is fiberglass with no glass in it. Decorative glass in a fiberglass door runs the price up to about the same as wood.
FIBERGLASS WINDOWS:
Milgard Fiberglass is the best window I know of. We usually use them on the multi-million dollar homes. For the rest of us; we will use them in the front of the house then do the rest in Milgard vinyl replacement windows.
Our Milgard Fiberglass windows have the option of a stainable wood interior. The lines on the fiberglass window are crisper and more like a fancy wood window. In a side by side comparison our customers prefer the Milgard Woodclad and it's vertical grain fir over Anderson pine. Milgard cost about the same or a little more.
According to our customers the Milgard customer service is much better.
Milgard Woodclad and Ultra Fiberglass windows come in a choice of styles and colors.
Real nice feel to them.
Insulated extremely well. I like the casement windows and the awning windows better then the sliding windows.
Light Gray
Most window manufactures have a wide variety of glass tints. Glass tints are not a film. The color is actually added to the glass like a good pair of sunglasses. A popular tint is light gray, it is easy on the eyes to look through and looks good from the outside. Light gray also is good for reducing glare in TV or computer rooms. It does not work as well as Low e glass for reducing heat or fading.
We usually do not use tints unless the customer wants to make a room darker.
They make some privacy if inside the house is darker then the outside. The bad thing is at night the house is usually brighter on the inside and people can see in and you can't see out.
Cardinal's LoĒ³-366® glass (pronounced low E cubed-366) is the ultimate performance glass. It just might make all other low-E glasses obsolete. LoĒ³-366 delivers the ideal balance of solar control and high visibility. And it provides the highest levels of year-round comfort and energy savings, making it the perfect glass no matter where you live. The secret? An unprecedented triple layer of silver. This is beyond ordinary low-E glass; LoĒ³-366 sets the new standard.
This is copied from Milgard's website:
This microscopically thin coating is applied to one side of the glass to reflect heat from its source in the summer, keep heat inside in the winter and reduce harmful UV rays. SunCoat Low-E glass comes standard on all Milgard dual-pane windows and patio doors
Benefits to You:
Consistent temperatures for greater year-round comfort = Saving energy
Reduces harmful UV rays by up to 84 percent = Helping protect that new couch or carpet from the sun's damaging rays.
PPG about Low-e :
Want to know everything about Low-e?
Sungate Max glass, High Performance Glass, SunCoat; what ever you call it, Low-e glass likely comes from this company. PPG manufactures most of the glass, different window companies call it different things. To my knowledge Anderson and then Milgard get the newest glass before the smaller companies get it.
From PPG website about Low-e :
Low-emissivity (low-e) glass coatings were developed to minimize the amount of ultraviolet and infrared light that can pass through glass without compromising the amount of visible light that is transmitted. A microscopically thin transparent coating allows low-e glass to reflect exterior heat in warm temperatures and hold in heat during cold temperatures, making buildings light, bright and energy-efficient.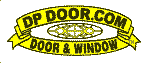 Home Page Entry Doors Pictures French Doors Window Pictures How we Install Windows
Low E max. The newest low e is stronger and we use it for direct sun exposure. We use the standard low e for partial exposure and E3 Max were there is strong exposure to the sun.
Argon replaces the air in the window with a inert gas. Argon slows the transfer of heat, cold, and noise. In other words in insulates. It does not last for ever. It dissipates over about 5 years. It doesn't cost much, actually less then $10 per window.
We have a page that briefly explains how retrofit windows are installed. "Learn How"
What windows should we use,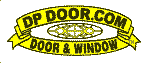 Home Page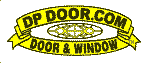 Here's something form the Wall Street Journal April 17, 2010
In terms of cost recouped at resale, seven of the top 10 projects in the 2009-2010 report were exterior-replacement projects, including windows, doors .... real-estate agents who were surveyed for the report estimated that 128.9% would be recovered at resale.

When the job is done you will have spent less time dealing with problems, product we install will last longer and look better, overall you get higher value with D.P. Door Company with out spending more.
Entry Door Prices

If you haven't shopped for doors or windows you should have a rough Idea of the prices,
Entry doors, nice fancy wood or fiberglass with solid brass handle set on each door, matching stained frame.
Import doors average $2500 installed.
Domestic doors made one at a time (not mass produced) $4200 each installed.

Interior Doors Prices in the existing frame, installed but not painted, not counting hardware:
Hollow core (filled insides) molded decorative $200
Solid core doors $320
Wardrobe doors (pair of sliding interior doors) $500
Mirror wardrobe $500
Solid wood door or all wood doors vary quite a bit. $450 each and up.
Door frames paint grade installed but not painted start at $250 each
Stain grade and stain and finished : $500 per door frame
The knobs, levers, handle sets
are vary in price for $35 to $350 on each door are common prices depending on the quality. As with doors they also can go much higher then the common prices.
Vinyl Window Prices Installed:
are relatively inexpensive compared to years ago the computer engineered windows are custom made to fit each window opening without breaking the stucco. Now we can do a whole house in a day.
The average vinyl window with dual pane low 3 glass installed is $650.
Usually if you count up your windows and multiply the number by $650 it will give you a general idea of the installed price.
Sliding Glass doors price
vary but as a quick budget calculation you can figure on $2000 For Vinyl sliding doors (good ones) if they are 8 foot wide and standard height (about 80 inches tall.)
What is the most expensive door system we have installed? $30,000
What is my favorite door or window job?
A window job I did years ago. I went to an appointment and the lady of the house said she wanted a large wall cut out and to have a certain widow configuration installed. She said she had talked to six contractors and they all said it couldn't be done.
I asked her to describe what she wanted. I listened, then sat at her coffee table, sketched a freehand drawing and said" like this".
She got so exited that I understood what she wanted and was able to design it. I told here I had a little unfair advantage since I was here when these houses were built and new that some of the obstacles were easy to overcome.
You'll see it the before and after pictures I removed a huge post and cut back the roof line.
Also we were able to use a narrow header because of the wall and window design.
Since then I have heard the same thing over and over, " I talked to a half dozen (or more) people and you're the only one that could do it."
I always think back to Mrs. Wheaten she was the first to relay make me feel like I have done something special.